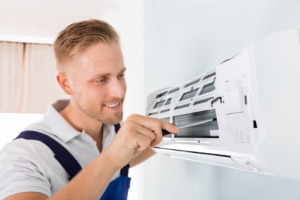 A heating and cooling system is a vital component of every home, office or commercial property. Not only does it keep the temperatures pleasantly cool or warm, it also influences the quality of air.
To make sure your HVAC system is up to par, you should get thoroughly informed. Many home and business owners want to know how they can cut down on AC costs during the hot summer months, but the cost is far from being the only factor at play.
This article may help you decide whether your system needs an upgrade or replacement, provide advice on how to select a new HVAC system and balance cost and comfort, how often to schedule preventative maintenance, and more!
[Read more…] about Frequently Asked Questions about Heating & Cooling (Part 1)